Ido Fishman Highlights Cooking Habits with a Big Payoff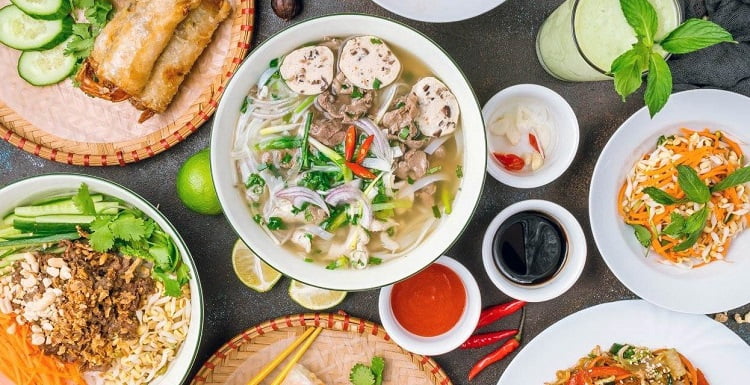 Do you want to master the art of cooking? There are a lot of people who want to learn how to cook, but they are not sure of what to do. Cooking can actually turn out to be very simple, as long as you are able to develop some simple habits. Experts like Ido Fishman highlight some of the top cooking habits that can have a big payoff and make cooking easier in the long run:
Don't throw away food scraps
There is a lot of food that goes to waste, but it doesn't really have to be that way. Whenever you peel any vegetables, such as onions, carrots and celery, Ido Fishman Chef suggests that you save these scraps in your freezer. You will accumulate more and more scraps over time, enough that you can make a veggie broth. It can be used for boosting the flavor of pasta, risottos and soups.
Even though it is very basic, a lot of people get lazy and ignore this. You shouldn't wait until you are done cooking and eating to begin cleaning, otherwise the whole mess might overwhelm you. As soon as you are finished prepping your ingredients, you should clean your knife, peeler and chopping board. It is also a good idea to clean the baking bowls after you have put the cake in the oven. Plus, Ido Fishman says that you should wipe the surfaces clean as you go. This can lead to smoother cooking and save time.
Salt the food throughout rather than at the end
The difference between an average dish and a solid one is in the seasoning. To ensure your food is seasoned properly, Ido Fishman says that you shouldn't just add salt at the end of cooking. Instead, he recommends that you season your food throughout the process and also taste the food to make sure it tastes right.
Even though you can find them readily-available, it is so much better if you make your own pickled vegetables. Pickling your own food is very easy and you just need water, sugar, salt and vinegar and the ingredient you wish to pickle. Once you get the hang of it, you wouldn't want to stop.
Do the meal prepping beforehand
Cooking every day is a hassle for many. If you already know that you will have a busy week and don't want to get takeout every night, you should do meal prepping beforehand. For instance, you can prep for your meals of the week over the weekend. Ido Fishman suggests that you take a couple of hours on Sunday to prep some protein, roast a large batch of vegetables and some grains. This way, it will not take you more than 10 minutes to make a delicious home cooked meal.
One of the most important things that any chef can do is to invest in a good knife. There can be nothing more annoying than trying to chop your food with a dull knife. In fact, it can actually result in a lot of injuries because people end up cutting themselves. Also, it can also frustrate people and take away the joy from cooking. You should also keep the knife sharp at all times.
Rinse rice before cooking
Get rid of the excess starch from your rice by rinsing them before cooking. According to Ido Fishman, this will make the rice quite fluffy and prevent it from getting too sticky. You just need to put the rice in a strainer, rinse it with water and use your hands for swirling it around a bit. Do it a couple of times until the water comes out completely clear, as this can lead to better results.
With the help of these cooking habits, you can simplify the process of cooking and also have fun while doing it.