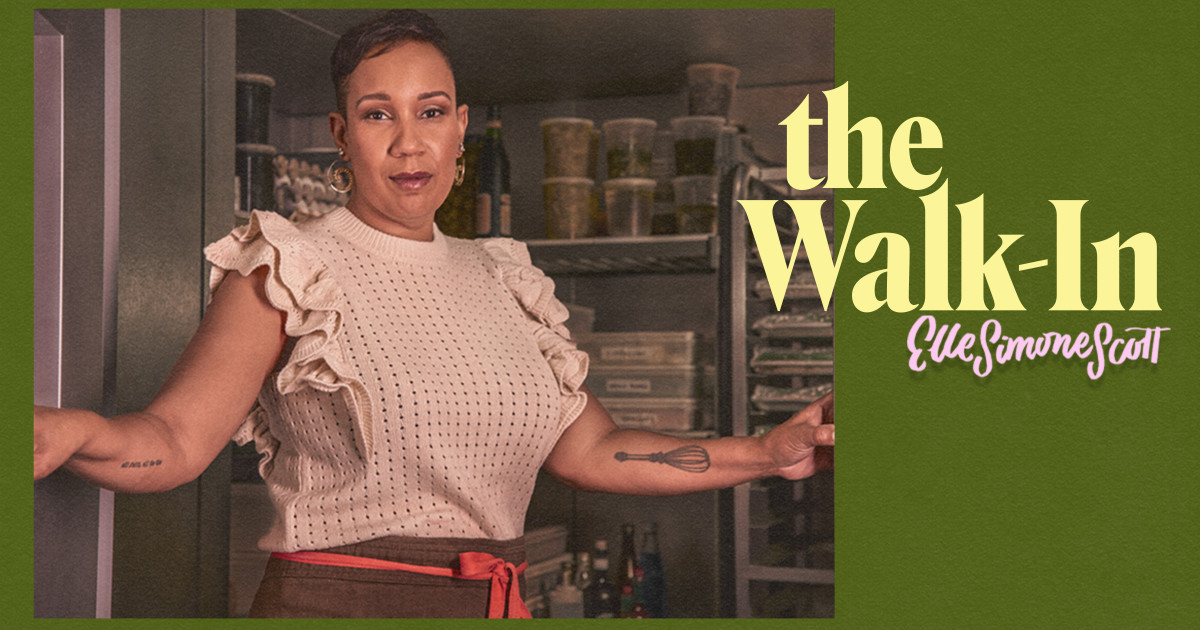 Our New Podcast, The Walk-In, Features Intimate Conversations with the Food World's Difference Makers
About Toni Tipton-Martin: Toni Tipton-Martin's journalism career began in college in Los Angeles, where she became the food editor of the local newspaper her senior year. After graduation she became the nutrition writer at The Los Angeles Times and a contributing editor to Heart and Soul Magazine. In 1991, she became the first African-American editor at a major American newspaper food section when she took over the cooking pages at The Cleveland Plain-Dealer.
In 2008, she founded The SANDE Youth Project as a grassroots outreach to improve the lives of vulnerable families. She visited the Obama White House twice for her outreach to help families live healthier lives, and in 2014 she earned the Southern Foodways Alliance John Egerton Prize for this work. With the Egerton Prize as seed money, Toni hosted Soul Summit: A Conversation About Race, Identity, Power and Food, an unprecedented 3-day gathering that invited writers, scholars, authors, chefs, students and anyone interested in food justice to come together and celebrate African American Foodways.
Toni published The Jemima Code, a history of African American cookbooks, in 2015. She self-published the book as a blog after a New York City agent disappeared with her proposal in 2010. In 2019, she published her cookbook Jubilee: Recipes from Two Centuries of African American Cooking. Toni is a member of the James Beard Awards Committee, Oldways African Heritage Diet Pyramid Advisory Committee, Les Dames D'Escoffier Washington, D.C. Chapter, and Jack and Jill of America, Inc. She is a co-founder and former president of Southern Foodways Alliance and Foodways Texas.
Toni is now the Editor-in-Chief of Cook's Country. She is also writing a memoir that will be published in 2021. She also recently secured a two-book deal with Clarkson Potter that builds on Jubilee. The first is Juke Joints, Jazz Clubs and Juice: Cocktails from Two Centuries of African American Mixology. The second is a baking book.